Extreme Black Magic Love Spell $900 USD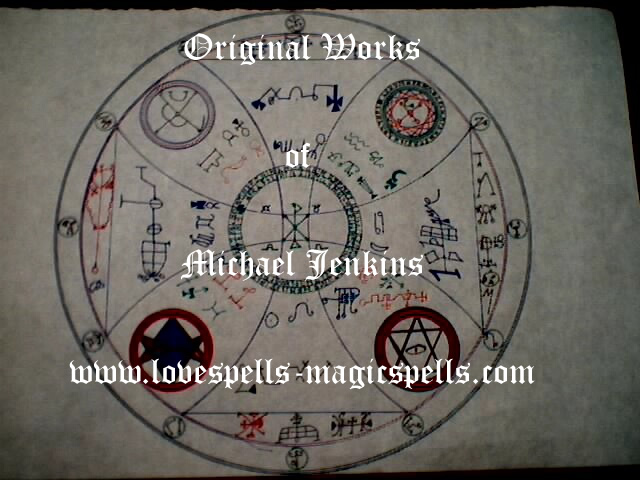 (Please know that each spell picture that you get will look different, because of different situations and people involved)
Extreme Black Magic Love Spell
Are you alone in the World ?. Are you tired of searching for that special someone or Soul mate ?. Are you not having much luck at it ?. Would you like to take all the work out of your search for the perfect person?. Well this is just the opportunity that you've been waiting on because The $700--Extreme Black Magic Love Spell does this for you by finding your Soul mate for you with very little effort on your part as all you have to do is go out and have fun. The Advanced Black Magic Love Spell plucks that dream person image right out of your head and then goes out and looks for that person all over the world without stopping until it finds them. Once it finds that perfect man or woman that fits your criteria it then set up the circumstances through natural means that will enable you to bump into your lifetime love. This spell will then help you break the ice with this person by enhancing your skills of communications as it will at the same time also heal you of any self doubts and give you the courage and self confidence that is needed to open the door to your future husband or wife.

This spell uses such tools as: Wax doll effigies. Ancient Hebrew. Egyptian. Celtic and Angelic Alphabets. Blood Offering from the Priest only. Herbs. Precious stones. crystal alchemies. Universal and Planetary signs. sigils. seals and Angelic signatures. Hand drafted Astrological and Numerological charts. Virgin parchment paper is used for the hand prayer its self . Biological alchemy. A spell of this magnitude most generally takes two weeks for the creation of it in most cases and can take upwards to two hours in the performing of it. The results of this magical operation start [[ Immediately upon the entering of a Clients information into it ]].. The FREE Services that would be rendered with this spell casting operation are such services as : Spiritual Counseling: To which would give a person that extra guidance needed in the way of knowing what to say and what to do in a trying situation and as a result of this place a persons actions in accordance with the spell action thus speeding the over all process of the spell and would insure the best chances for success in the end. Recast: The Recipient of this spell would receive three recast if needed ..Negativity Releasing Spell: This simple prayer excels the results of your over spell casting .
If this is something you would be interested in but would like to hear a more in-depth specifics as to its inward workings then please contact me email of Michael Jenkins and I will personally be glad to address any questions or concerns that you may have about this particular spell casting. Thank you for your time and I hope to be hearing from you soon..
In order for me to cast this spell I am going to need some information from you. Please follow this link and it will provide you with the necessary information that I will be needing in order to cast your spell, ok. http://www.lovespells-magicspells.com/what_you_will_need_to_send.htm
Service After The Sell "Guaranteed"
AVAILABLE 24-7 TO BETTER SERVE YOU
1-727-216-9750
New Supplies Store Coming Soon!!!



General information about spell casting below.
Having trouble with the site? e-mail Admin at admin@lovespells-magicspells.com