Spell Previews
In the following pictures you will see actual spell that I have performed for people. I do not have many posted, but I will post more in the future. Each of these spells were burnt after the Rite. These pictures you will not see anywhere else on the net, because the are of my own making and design. If you do see these anywhere else, please e-mail me... Michael Jenkins
Extreme High Black Magic
Love Retrieval Spell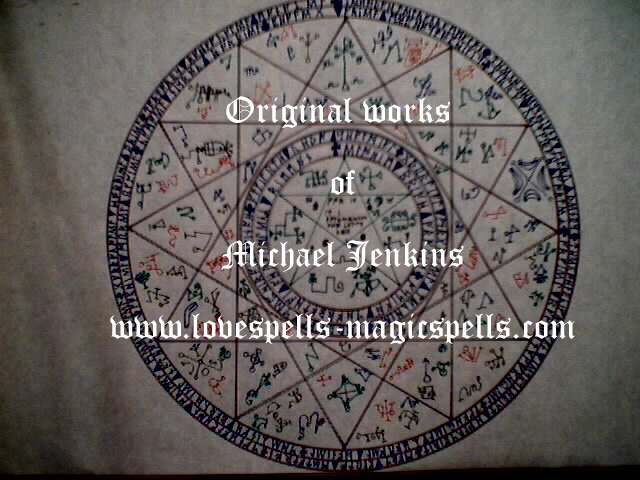 As you can see in the picture above there is Runes Writtings around it and on it. These are used to call in certain entities in the spell and the Angelic Seals are used to do this as well. They are positioned in such a way and place so that they are called in for an Extreme High Black Magic Love Retrieval Spell.
Extreme High Black Magic
Protection Spell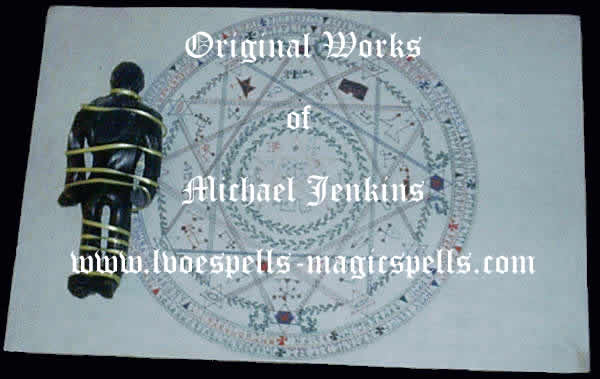 In the above picture you see that there is also Rune Writings as well and Angelic Seals. These is also a leaf crest for protection of this person at which the spell was created for. To the Right you will see the wax effigy of this person tied with yellow ribbon for protection for negative things (physical and mental) that may try to effect this person.
Extreme High Black Magic
Love Spell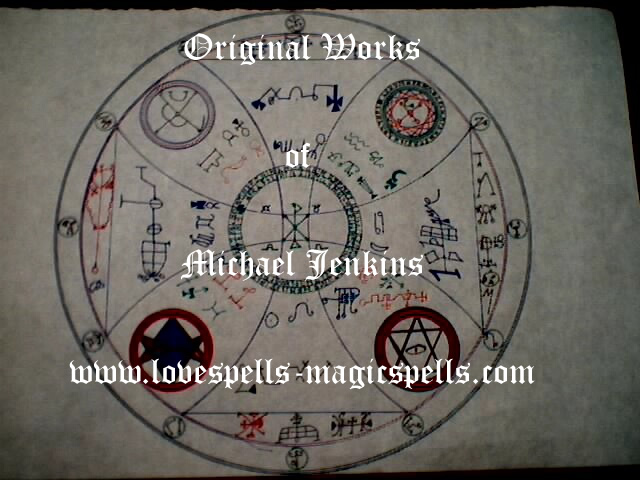 The above picture is different from the other two, because it is a Venus Love Spell. It still has Celtic Rune Writings and Angelic Seals on it. Notice that there is a Venus cross in the center. This is what calls in entities of Venus to help and aid with the Love spell. You will also see 4 circles with seals on it. This is the four Angelic Hosts that I dealt with in the spell.
Below is the newest spell that I have performed.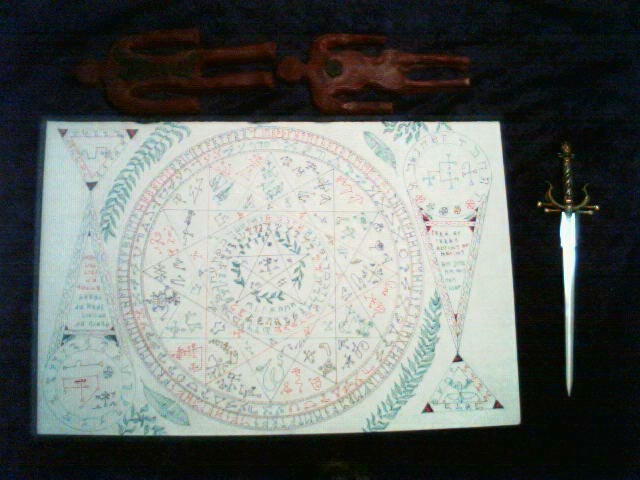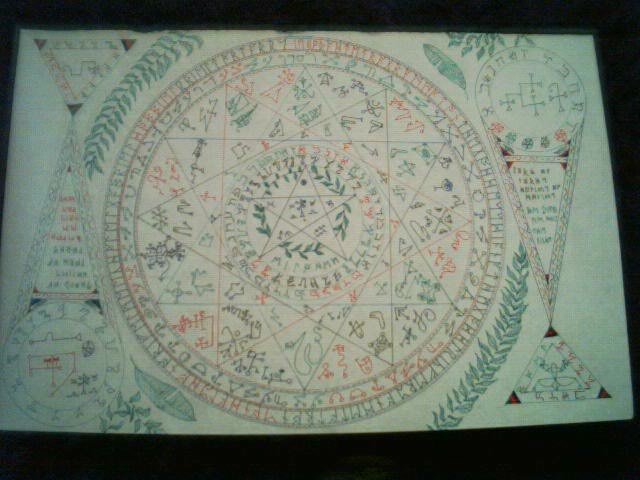 More spells will be added, so please keep checking back to see the latest and newest spells.
Michael Jenkins (Master of the Arts)
Service After The Sell "Guaranteed"
AVAILABLE 24-7 TO BETTER SERVE YOU
1-727-216-9750
New Supplies Store Coming Soon!!!



General information about spell casting below.
Having trouble with the site? e-mail Admin at admin@lovespells-magicspells.com